In order to promote multimedia and design sharing, I've decided to make a Schematic Request Thread, where members of the Armored Core community can request pictures of their most beloved ACs to be presented for forum use. I've just recently picked up my long awaited Hauppauge HD-PVR capture device, and I can now take screenshots of your AC4/ACFA designs in unrivaled 1280x720p resolution. My requests encompass AC: For Answer, AC4, AC: Last Raven, AC: Ninebreaker, AC: Nexus, AC: Silent Line/3 and AC2. I do not currently have AA on me at the moment, but if you're in dire need of an AA screenshot, I'm sure someone else who has it can help you. I will also not take screenshots from the ps1 AC games. If you happen to be on psn and want a pic of your AC, I'd rather trade instead of manually building the AC myself. Also, I
am not
obligated to make custom decals and emblems for people who are on 360.
The rules are pretty simple and straightforward:
I will capture your AC in either 1280x720 resolution (AC4/FA) or 640x448 resolution (all other AC games)
To request a picture, please give a post in this topic stating what you want, I do not accept any requests outside of this topic.
You can request either an ACSIS(garage) shot, or a Schematic shot.
Only 2 requests (pictures) per week, per person.
In your post, include AC name, parts list, and angle in which you wanted (if garage shot).
I will complete requests once a week, on every saturday.
If you have any specific shot or media you want, I'm perfectly willing to do custom requests.
Here are some examples I've quickly done, for your viewing pleasure.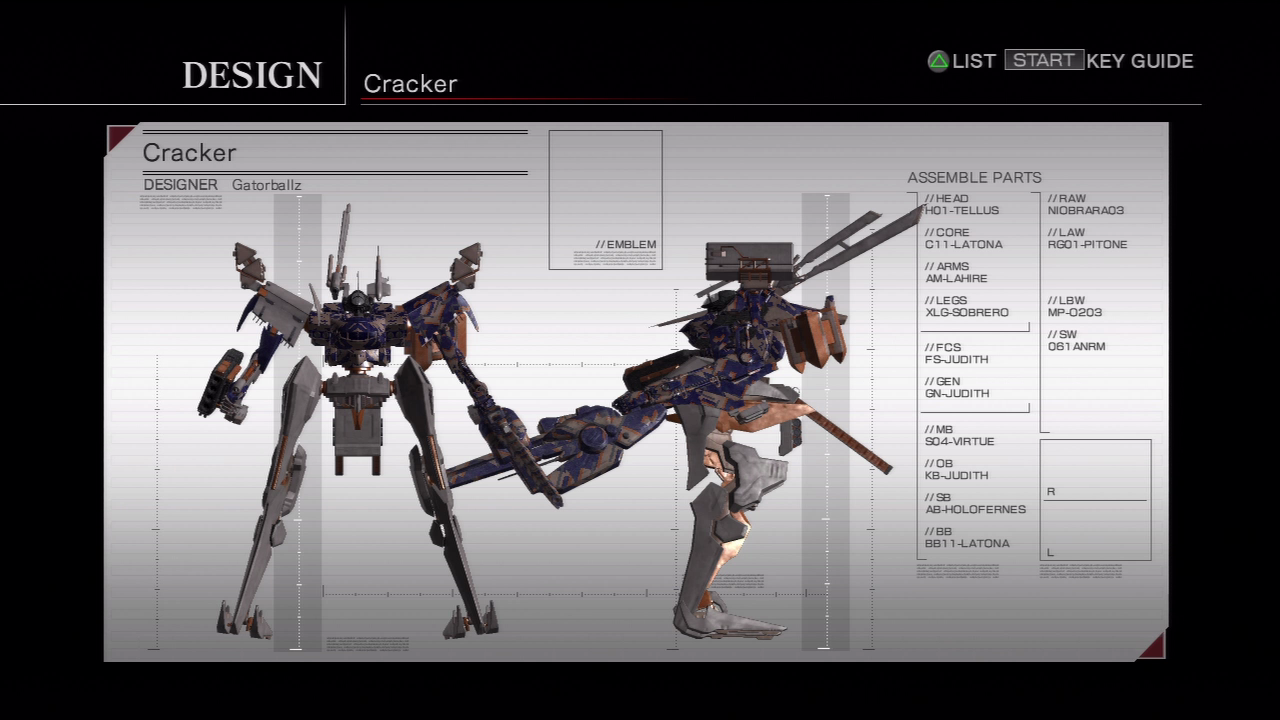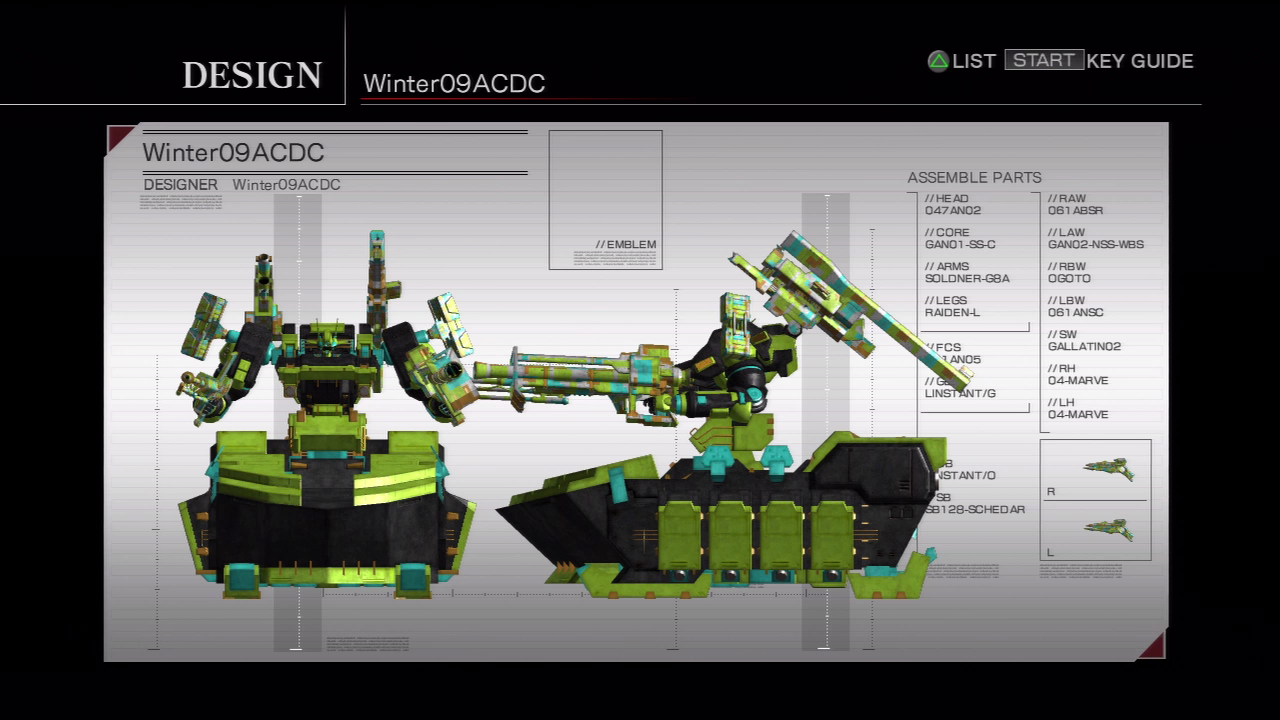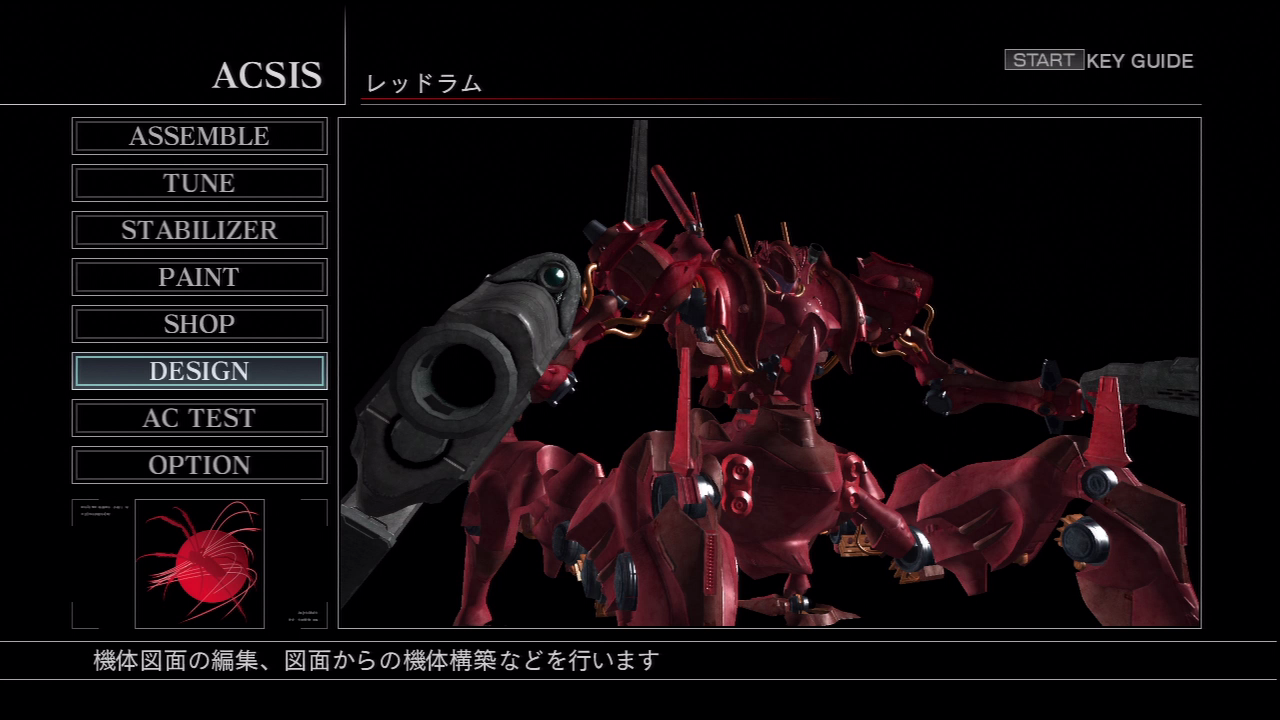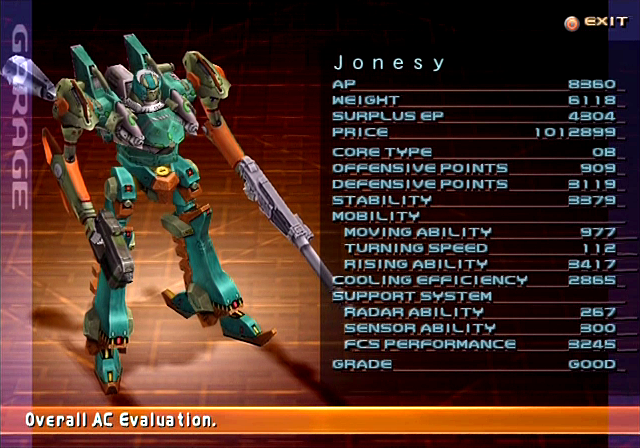 Edited by TMRaven, 12 August 2010 - 10:07 AM.